About
Screendiver – the Digital Comics Directory is a growing collection of the world's best interactive comics. From short interactive web comics to ambitious interactive comic apps, Screendiver is THE goto place where adventurous readers go to discover exciting new interactive comics.
Submit
If you have a suggestion for an interactive comic or if you have a project of your own that you'd like to add to the directory, then please join the Screendiver Facebook group and post a link to your project.
History
Screendiver was conceived in 2014 at the Fumetto Comics Festival in Lucerne. Seven pioneers of interactive comics gathered in the Swiss town to take part in the first international exhibition dedicated to "motion comics." They were Ezra Claytan Daniels (US), Daniel Burwen (US), Sutu (AUS), Jason Shiga (US), Baptiste and Julien Milési (CH) and Remco Vlaanderen of Submarine Channel (NL). During a panel discussion it became clear that distribution of these kind of productions is one of the main challenges. We collectively came up with the idea to create an online directory where we would collect the best interactive comics, regardless of their intended platform. We launched Screendiver.com in January 2017 along with the dedicated social media channels (Twitter, a Facebook group, Instagram).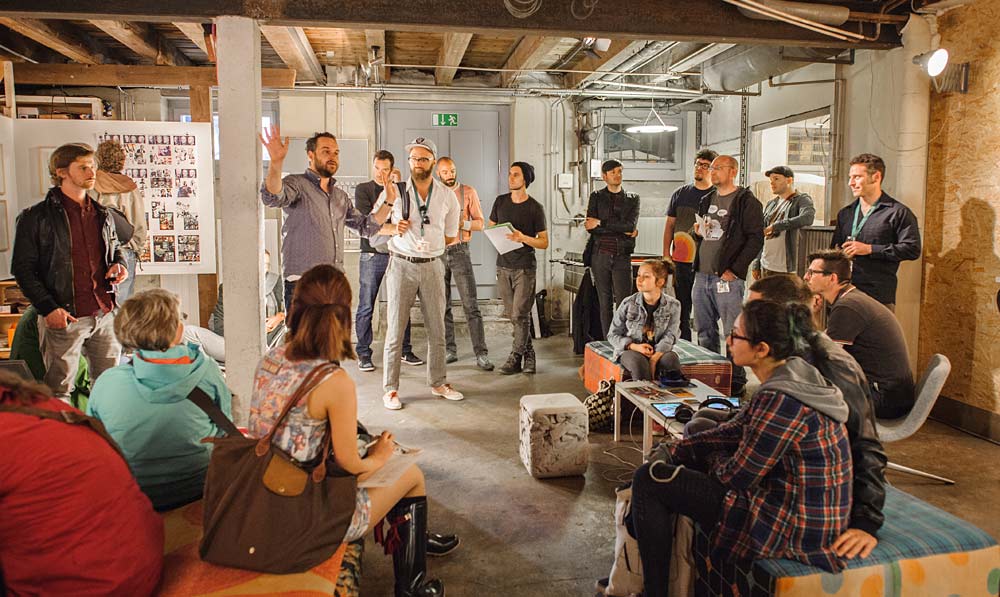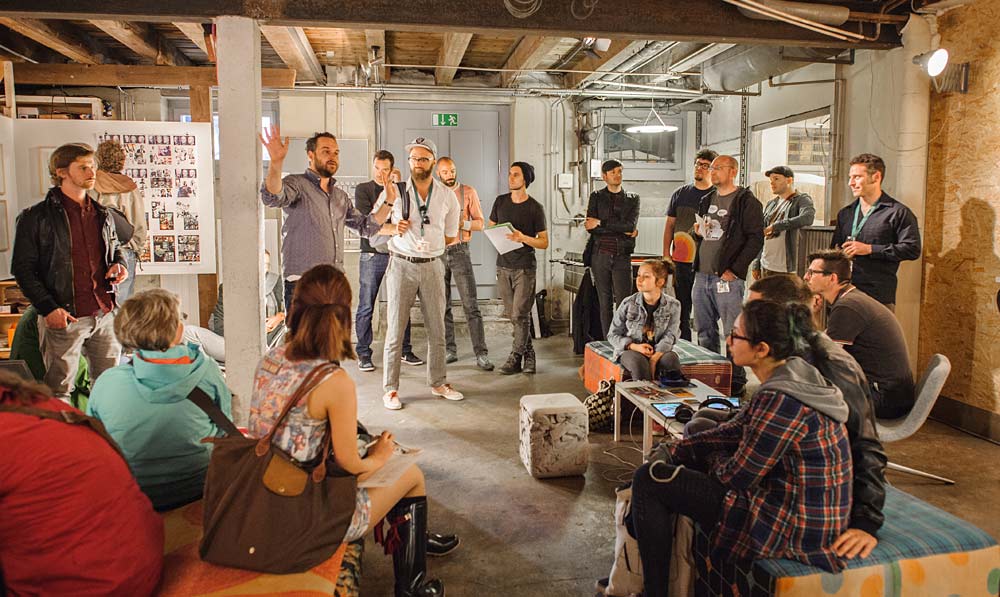 The opening of the "Motion Comics – The Beginnings" exhibition at the Fumetto Festival.

Credits
Designer: Ezra Daniels with Christiaan de Rooij.
Developer: Tijmes Woudenberg (previous) and Aart Jan van der Linden (current).
Managing editor: Remco Vlaanderen.
Assistant editor: Davide Banis (current), Asya Sagiroglu (previous).
Interactive producer: Corine Meijers.
Powered by Submarine Channel.
Prostress is created by Han Hoogerbrugge and produced by Henny de Man.
Thanks: All creators whose comics are on Screendiver, Ezra Daniels, The Fumetto Festival: Jana Jakoubek and Christian Ströhle, Submarine Channel: Bruno Felix & Femke Wolting.
Submarine Channel is made possible with the financial support of Stimuleringsfonds Creatieve Industrie (The Creative Industries Fund NL), and Kunstenplan Amsterdam.
Send us an email with questions, feedback or suggestions for projects.