Tools for Digital Comics
Panoply brings the visual language of comics to the Unity game engine, turning each panel into its own camera in 3D space.

About
Panoply is a tool for digital comics, cut scenes, or any kind of split screen storytelling using 2D or 3D artwork.
Developed by Opertoon, publisher of the interactive graphic novel Upgrade Soul, Panoply enables you to add captions, dialogue bubbles, and easily set up sophisticated multi-panel layouts. Every transition is calculated in real time, so the player/reader can step forward and backward in the story smoothly and whenever they like, without waiting for animations to start and stop—making Panoply fully compatible with the Digital Comics Manifesto.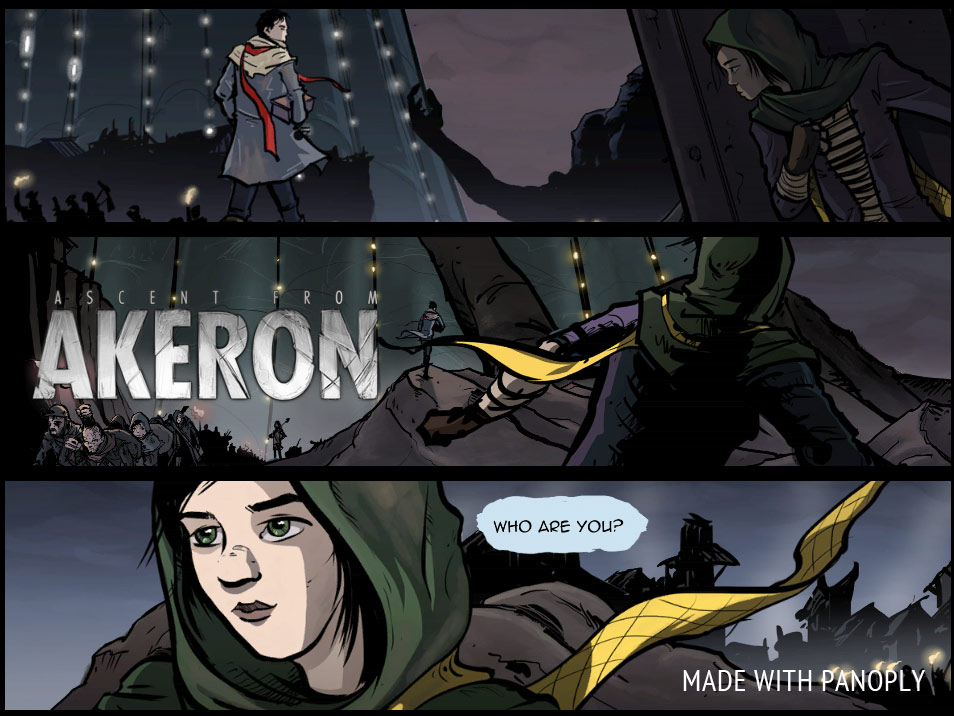 Used in workshops with students from the U.S., Europe, and Asia, Panoply powers both Ascent from Akeron and Upgrade Soul.
Key Features
Extension to the Unity game engine

Works with 3D and 2D assets

Create multi-panel layouts

Each panel is its own camera

Keyframe-based layout changes on a global timeline of steps

Move panels, cameras, artwork, and captions from step to step

Use a grid to structure your layouts

Click-and-drag layout editing

Parallax effects from mouse or device motion

Looped and one-shot audio effects

Customizable dialogue balloons and captions
Supports all the platforms Unity does—create digital comics for web, iOS, Android, Mac/PC, and more