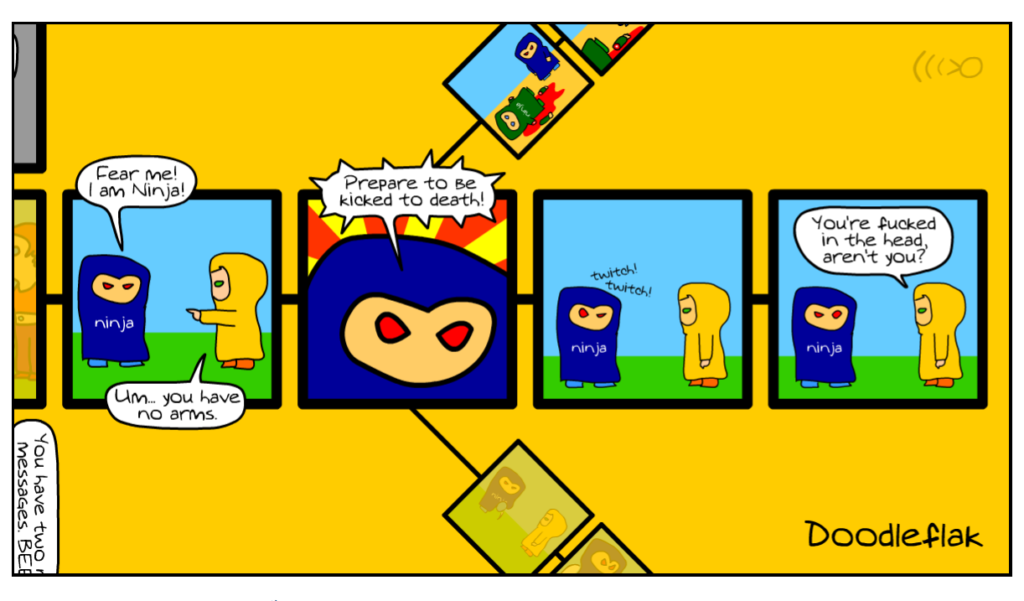 About
Between 2000 and 2014 Daniel Merlin Goodbrey created 20 "Hypercomics". A hypercomic, writes Goodwin, is a webcomic "with a multi-cursal narrative structure". In simpler words; you, the reader, can influence the story and change the point of view. Animation and sound in web comics are just non-essential ornaments, according to Goodbrey.
Hypercomics make use of "infinite canvas" —  the storytelling idea first introduced by American cartoonist Scott McCloud in his book Reinventing Comics: The Evolution of an Art Form. McCloud defines "infinite canvas" as:
A series of design strategies based on treating the screen as a window rather than a page. […] The advantages of putting all panels together on a single "canvas" are significant and worth exploiting.
(See also our video interview with Scott McCloud).
Screendiver selected 3 great examples that illustrate the innovative potential of the Infinite Canvas idea
PoCom-Uk-001 (2003)
A is leaving his house to buy some milk. "I won't be long," he announces. Of course, he will not be able to keep the promise…
PoCom-Uk-001 was originally created for the Comica Festival in London.
Externality (2003 – 2004)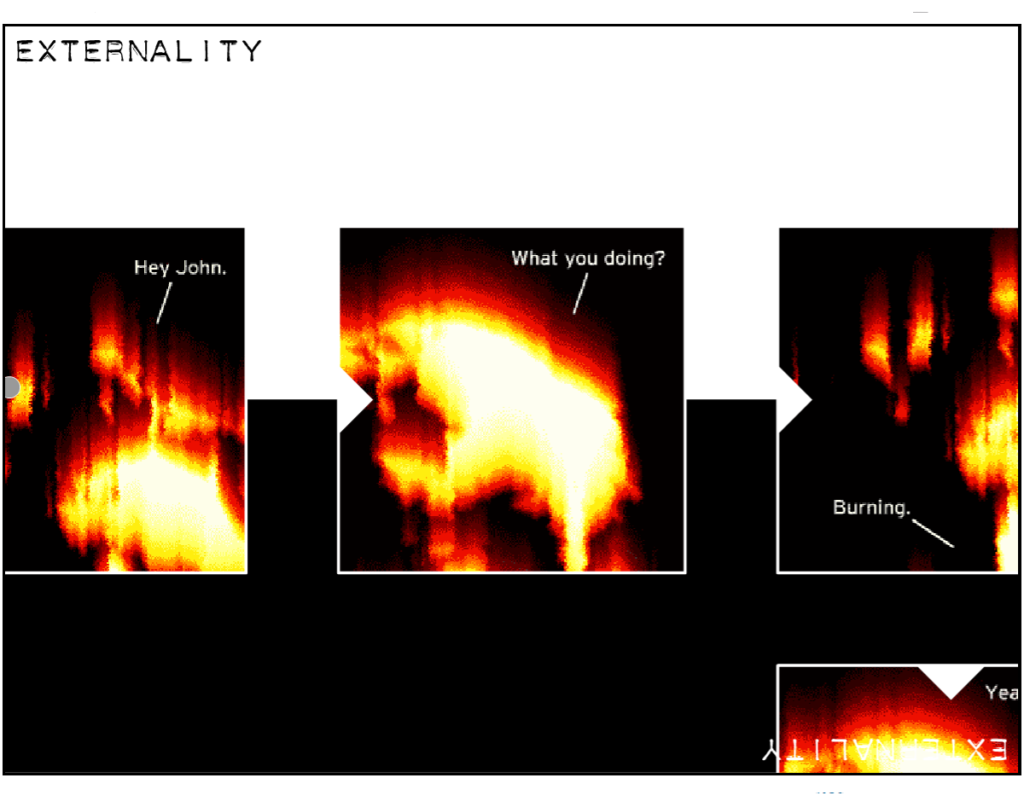 Goodbrey describes Externality as "a six-and-a-half-month-long improvised exploration into the nature of reality." The reader can follow four storylines that range from the exploration of a planet where everybody burns to a fight between "The Ninja with No Arms" and Jesus Christ (yes, the Son of God).
Icarus Needs (2013)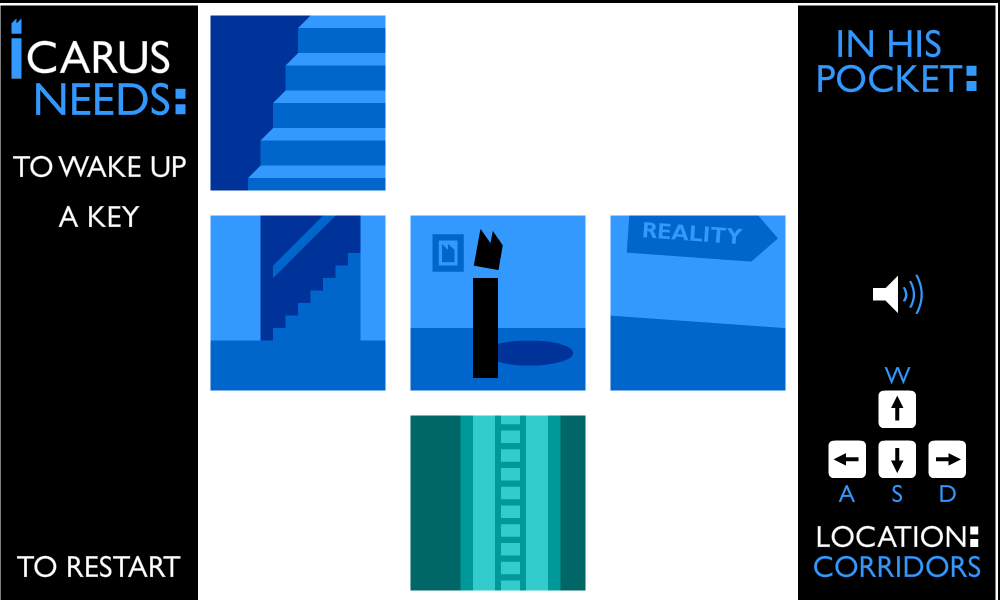 In Icarus Needs, (published on Kongregate.com), we follow Icarus, a cartoonist who has fallen asleep playing video games and he's now trapped inside a dream that's part video game and part comic strip. Our task as readers/players is to wake him up. It will not be as easy as it sounds…
About the Creator
Daniel Merlin Goodbrey is a comics creator and new media lecturer at the University of Hertfordshire. He's the inventor of the Tarquin engine, an Adobe Flesh script for creating Infinite Canvas webcomics.
His prolific production ranges from experimental webcomics like Brain Fist to Marvel's Iron Man 2020. His most recent work is the webcomic Ghosts of the Great Mistake.
Credits
Author: Daniel Merlin Goodbrey